Image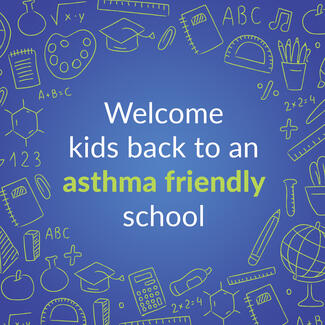 Becoming an asthma-friendly school is simple to do and benefits all students and staff—especially those who have been diagnosed with asthma. roughly 9,000 (1 in 12) of Vermont's children has asthma, and Vermont is among the top five states in the country in asthma rates. That means the potential for lots of missed school and workdays, and even asthma-related emergencies.
Why Become an Asthma Friendly School?
Today as we emerge from the COVID-19 pandemic, it is important to keep building on all the amazing work that schools and their staff have carried out to keep children learning in safe environments. With schools back to their regular schedules, children and staff with asthma may need extra support to reset their asthma management routines and bring their asthma under control. Continuing to take actions that make your schools as asthma-friendly as possible is key, including helping students and staff members with asthma avoid triggers, manage their symptoms, and successfully learn and thrive.
Many asthma-friendly strategies are simple to implement, low-cost, and likely to help schools satisfy other policy requirements and best practices as many of the steps have already been taken to address COVID-19 challenges.

How to Become an Asthma Friendly School?
Below are some proven practices, protocols, programs, and policies that can help to create asthma-friendly school environments. The following should be adopted by all schools and Local Education Agencies (LEAs):


Tier 1 | These are the most important steps for your school and any 3 of the following may qualify a school for recognition as a gold level asthma friendly school.