Image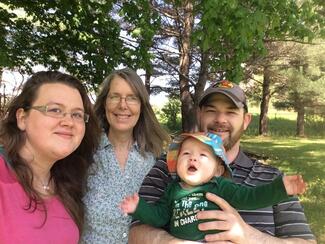 Home visitors partnering with parents and caregivers to best meet the unique needs of each family
We work with families to: 
Build on the strengths of your whole family  

Support your parenting skills  

Support early learning for your child  

Image

Provide information on topics including self care, how your child will grow and develop, how to manage your child's challenging behaviors, keeping your child safe and feeding and nutrition for you and your child. 

Review you and your family's needs and provide education and referrals to services and resources if necessary. 
"I really like being part of this program. My nurse has helped me grow and become the mom I am today. She's great!" - Strong Families Vermont Mom
If you are interested in participating in a home visiting programs, ask your child's provider for a referral, or call Help Me Grow at 211 extension 6, and ask for home visiting support.  
---
Vermont supports three evidence-based home visiting models: