Image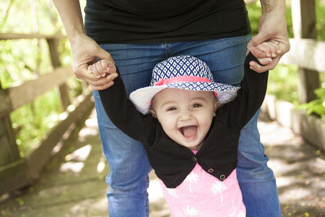 Image

Help Me Grow is Vermont's go-to resource for connecting families to services and supports 
Help Me Grow links families and children to the information, supports, and services they need to thrive. Help Me Grow also stays in touch to provide continued support for families! Help Me Grow is powered by a resource grid of more than 3,000 services across the state. This helps to ensure that families can plug into the services they need. 
All children benefit from community resources and nurturing experiences that help them succeed. By providing families with equitable access to resources when they need them, Help Me Grow works to improve family wellbeing. Examples of resources include:  
Quality learning opportunities 

Health care 

Nutrition and recreation 

Social opportunities 

Specialized services 
Help Me Grow helps families and professional navigate and connect to community services. 
Providers and educators can refer a child or family by calling or completing an online referral form. Help Me Grow staff will then contact the parent/caregiver and will also follow up with the referring provider (with parent permission). 
Image

Read our 2020-2021 Impact Report
Visit helpmegrowvt.org to learn more. 
Providers and educators can learn more and access free tools and training here.