Image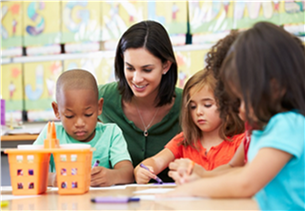 As a childcare provider, you help children learn healthy habits and promote behaviors leading to lifelong health. The early learning experiences you provide promote brain development, socio-emotional skills, and support learning to help children succeed in school. We want to keep children in child care whenever possible, while ensuring optimal health and safety for children and staff. 
For parents looking to find childcare, please visit the Bright Futures Child Care Information System.
Health and Safety Support
Maternal and Child Health nurses in the Vermont Department of Health District Offices are available to child care and early learning professionals for questions regarding health and safety issues and connections to community health resources.