Transforming Vermont's Health System
Vermont continues to lead the nation in transforming health systems to provide better care, lower cost, and improve the health of the population. 
Image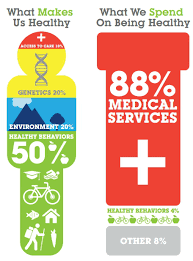 Improving access to health care and the quality of medical care is essential. However, it is insufficient in improving health as health care is a relatively small contributor to health outcomes. Ultimately health system reform should create a better match between spending and the contributors to positive health outcomes. 
Public health approaches that address the multiple factors affecting health outcomes and focus on prevention and are essential to population health improvement. Public health offers prevention strategies, including investments in community-wide infrastructure and policy changes, to reduce disparities in the distribution of health and wellness.